ALL LIBRARY BOOKS ARE DUE MAY 5, 2017
LAST DAY TO CHECK OUT BOOKS IS APR. 27, 2017
Welcome to the LCHS Library Webpage!

Media Center Policies for 2016-2017
Library Hours 7:45 a.m. - 4:00 p.m.
Extended hours available per teacher/department request
1) All students must have a pass to enter the media center at any time of day. No exceptions.
2) All students must have their ID to enter the media center.
3) Books are due two weeks from the day they are checked out. After the initial due date passes, students will be charged ten cents per day.
4) Students are responsible for replacing or paying the cost of lost or damaged library materials.
5) All students are allowed to check out two books at a time.
6) We encourage all students to feel comfortable and welcome in the media center. Please behave appropriately and keep the area clean when you come to the media center. NO food or drinks are allowed in the media center.
---
News and Current Event Sites
Click on the links below for current news websites.
---
---
Research Information
---
Black History Links
Ferguson's Career
1) Click on www.scdiscus.org
2) Click on "A-Z" list
3) Click on "Ferguson's Career"
4) Search for your preferred career
---
What should I read?
Click on the links below to review book and reading websites for teen readers. Websites included book reviews written by students for students as well as lists by genre and other ideas and information.
Media Center-Sponsored Club Information
Lake City High Book Club:
The book club consists of students who are interested in reading and literacy as a hobby/extracurricular activity. The book club members meet once a month to discuss the selected book. The books will be selected from the South Carolina Young Adult Book Award nominees for 2016-2017.
---
---
---
How many credits do I need to graduate? Click Here
---

Examples of Annotated Bibliographies: Click Here


---

We do not write passes for students. Please see your teacher for a pass.
---
2016-2017 South Carolina Book Award Nominees, Click Here?
---
2015-2016 South Carolina Book Award Nominees, Click Here!
---
We encourage the use of SC Discus
Do you have a Google/Gmail Account?
Go to www.scdiscus.org
Click on "A-Z List" and choose Biography in Context
Sign into your Google account at the top of the page
Look up your person and select an article to save
Click "Download" and save it to your Google Drive
---
Scholarship Key Search Terms
(Places to look online)
Big Corporations/Franchise websites
Sororities/Fraternities
Churches
National Organizations
Nonprofit Organizations
Memorial Scholarships
Alumni Scholarships
Club National Organizations
Medical Organizations
http://www.fastweb.com/college-scholarships
---
Listen to the Bluford Series audiobooks:
---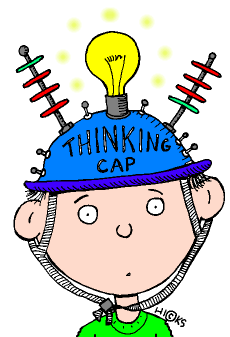 Find out the Lexile level of a book by click on one of the following links:
Finding a book in the LCHS Media Center in your Lexile range
---
Are you applying to college? Considering the ACT or SAT? Check out Learning Express Library on SC Discus for your test preparation needs! Create an account using an email address, and you're on your way!!
---
Book Club Frequently Asked Questions
---
Destiny Link:
To view our Destiny catalog ON campus, Click Here

To view our Destiny catalog OFF campus, Click Here
---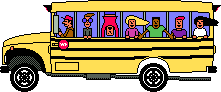 South Carolina Internet Safety Standards

Digital Citizenship = Standard 1: Students recognize their rights and responsibilities in using technologies within the context of today's world.
Media Literacy = Standard 2: Students use critical thinking and evaluation while incorporating appropriate digital tools and resources into their education.
Cyber Ethics = Standard 3: Students recognize the ethical and legal issues while accessing, creating, and using digital tools and resources in order to make informed decisions.
Personal Safety = Standard 4: Students will recognize online risks and dangers in order to take appropriate actions to protect themselves while using digital tools and resources

---
We hope to see you at the media center soon!